As the winter season approaches I find myself finding more and more things that I want! I have been trying to control myself on not shopping so much so I can save up for Christmas gifts, but it has just become so hard. Especially since so many cool things are brought out during this season that are usually not seen during the year. These are some things I have on my wish list.
Conforme se viene acercando el invierno me encuentro queriendo mas y mas cosas! Eh estado tratando de controlarme en no ir tanto de compras porque tengo mucho que ahorrar para los regalos de Navidad, pero se me ha hecho muy dificil. En estas fechas las tiendas sacan muchas cosas muy padres que no se ven durante el año. Estas son unas cosas en mi lista.
The new My Touch 4G is awesome! I want it! Phones these days have so many amazing features and applications, they make my phone seem ancient. Although it's only two years old that is like ten years in phone years.
via clothes-fashion
This faux-fur Anna Sui jacket is stunning. I loved the entire outfit.
Steve Madden "Clovurr" Lace- up Booties
I have been in the search for some lace-up booties in this same exact color. Looks like i finally found them!
I am in search of some red leather pants! Anyone have any idea where I can find some?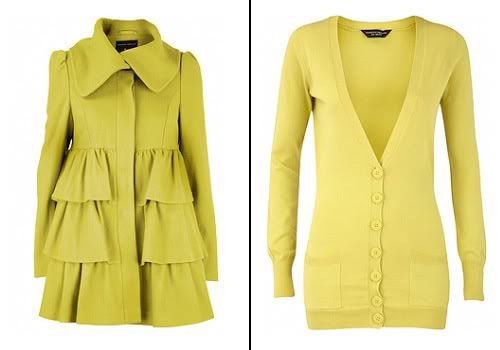 For a couple of years now I have been craving a neon green coat.